"I process the world in two ways, through language and through the lens of my camera."
— Lee Zacharias
About Lee Zacharias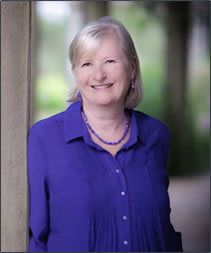 Lee Zacharias is the author of a collection of short stories, Helping Muriel Make It Through the Night; three novels, Across the Great Lake, Lessons, and At Random; and a collection of personal essays, The Only Sounds We Make.
She has received fellowships from the National Endowment for the Arts and the North Carolina Arts Council, North Carolina's Sir Walter Raleigh Award, Southern Humanities Review's Theodore Christian Hoepfner Award, Prairie Schooner's Glenna Luschei Award, and two Silver Medals from the Independent Publisher Book Awards (the IPPYs). At Random was a finalist in literary fiction for the 2013 International Book Awards, the National Indie Lit Awards, and the USA Best Book Awards. Across the Great Lake has been named a 2019 Michigan Notable Book and was a finalist in literary fiction for the 2018 Foreword Indies Book of the Year.
Her fiction and nonfiction have appeared in numerous journals, including, among others, The Southern Review, Shenandoah, Five Points, Gettysburg Review, Crab Orchard Review, Outdoor Photographer, and Our State. Ten times her essays have been named Notable Essays of the Year by The Best American Essays, which reprinted her essay "Buzzards" in The Best American Essays 2008. For a decade she served as editor of The Greensboro Review.
She holds degrees from Indiana University, Hollins College, and the University of Arkansas, and has taught at Princeton University and the University of North Carolina Greensboro, where she is Emerita Professor of English, as well as many conferences, most recently the Wildacres Writers Workshop.
The University of North Carolina College of Arts and Sciences, the University of North Carolina Board of Governors, and the Southeast Modern Language Association have all recognized her with awards for teaching excellence.